Organization is a tricky thing. Some of us are really good at it, and some of us are not so great (Me!).
Over time, we get obsessed with our systems. We create folders inside of folders, and folders inside of those. We come up with fancy naming schemas, and complex ordering systems.
And then the lone item comes along, and we don't know what to do with it.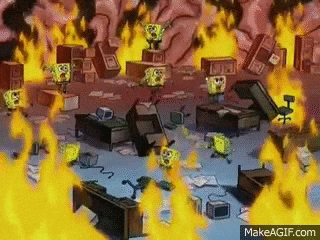 However, to succeed, we don't need an organization system for the entire world. Just the information we care about.
Tasks for Organization
At the root of Amna, everything is a task. Why? Because tasks are actionable. Amna is a place for information that you want to act on.
Storing items as tasks provide three unique benefits:
Tasks are easy to name. You're not confined to fixed categories.
Tasks are usually flat. Sometimes, they may have dependencies.
Tasks are self-cleaning. Complete them, and they go away.
The information in each task is responsible for the completion of the task.
Where should information live, hmm, what are you working on?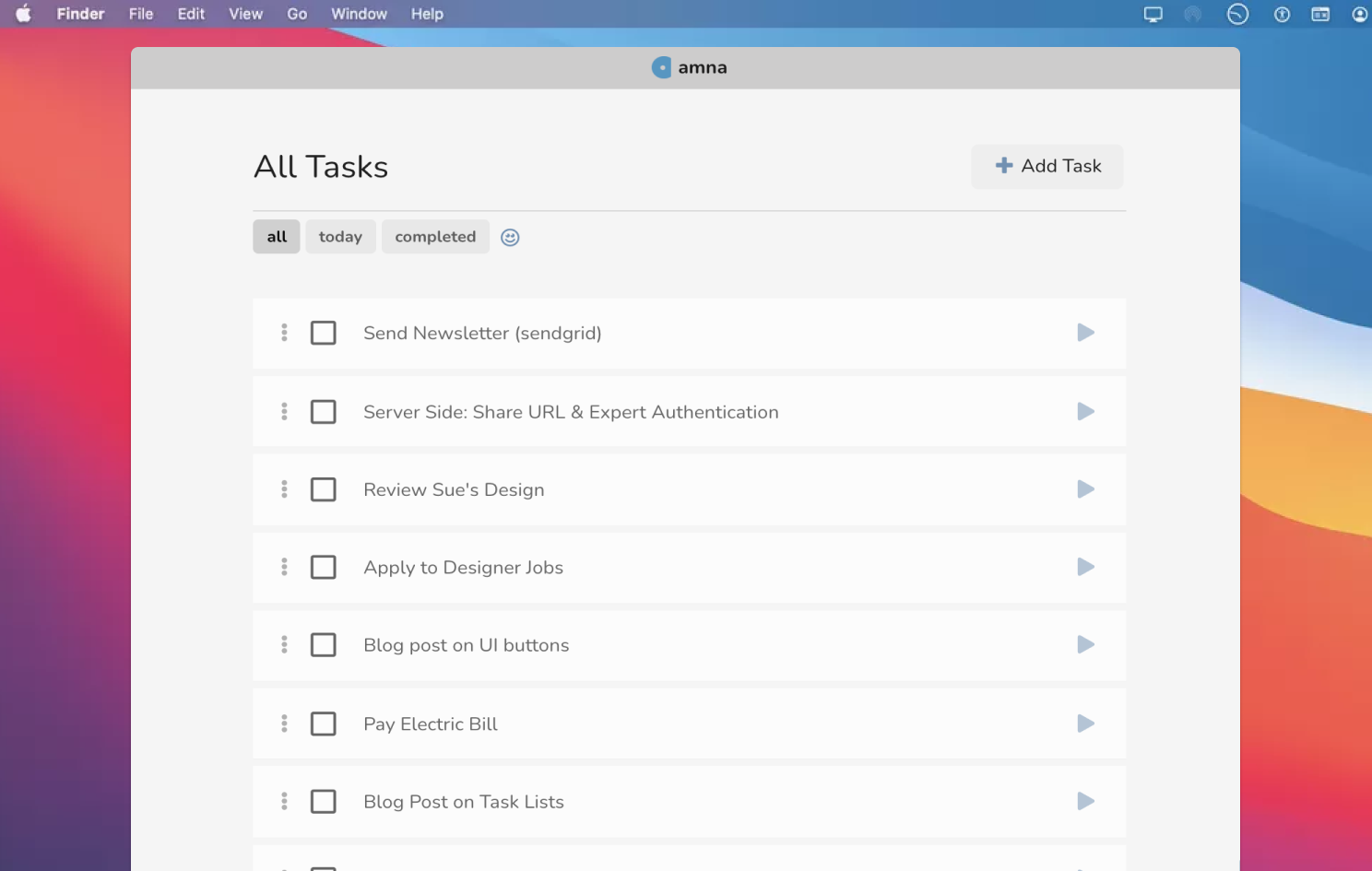 Organizing lots of actions
Unfortunately, to-do lists have no notion of time or space. Meaning, they can overwhelming really quickly.
Fortunately, Amna's expert mode introduces three concepts to manage all of your action items from your commitments.
Headspaces
Collections
Calendar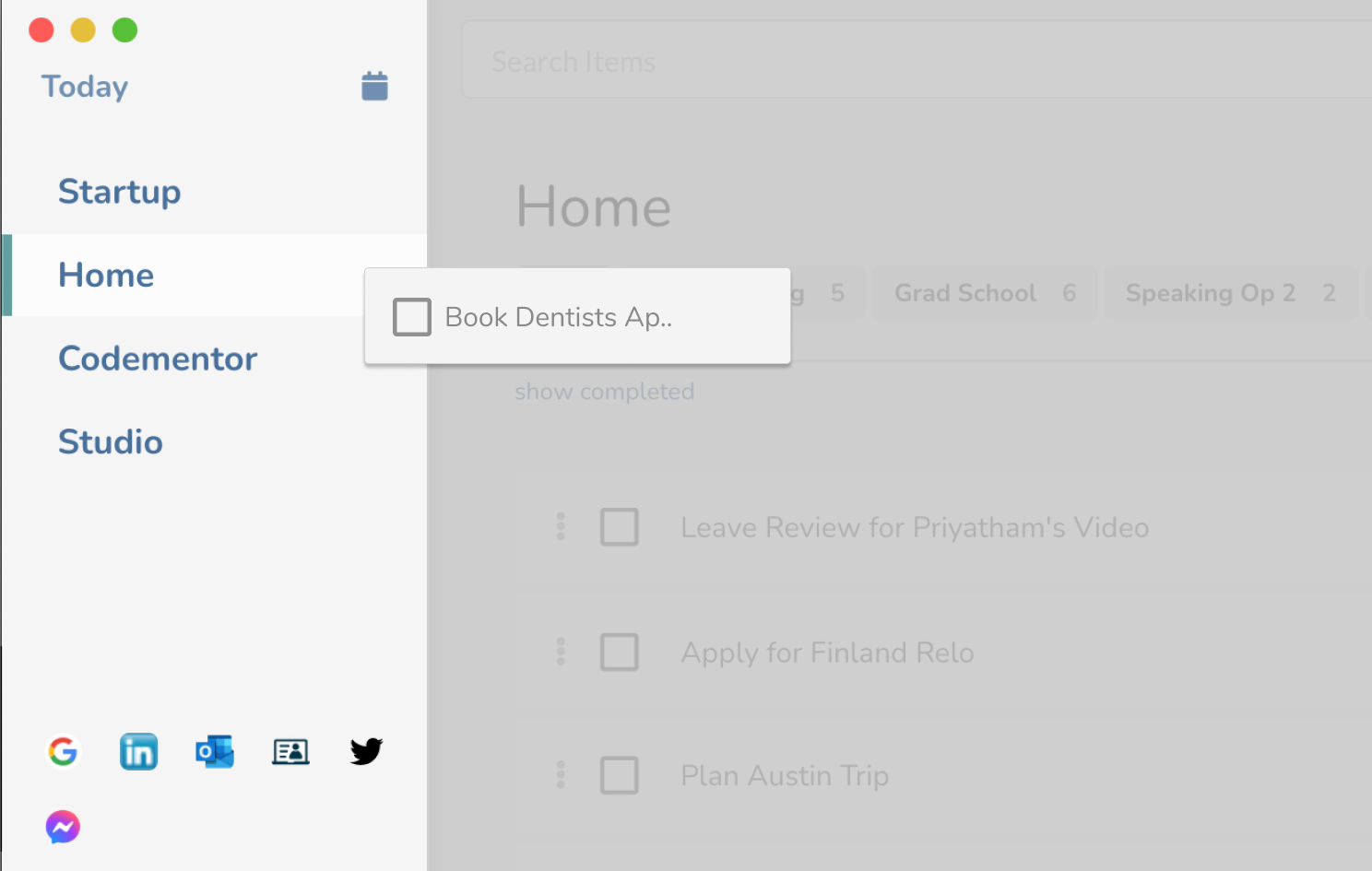 Headspaces
Headspaces in Amna represent different sources of your work. For example - Work, Home and School. They keep your sources of action items separate.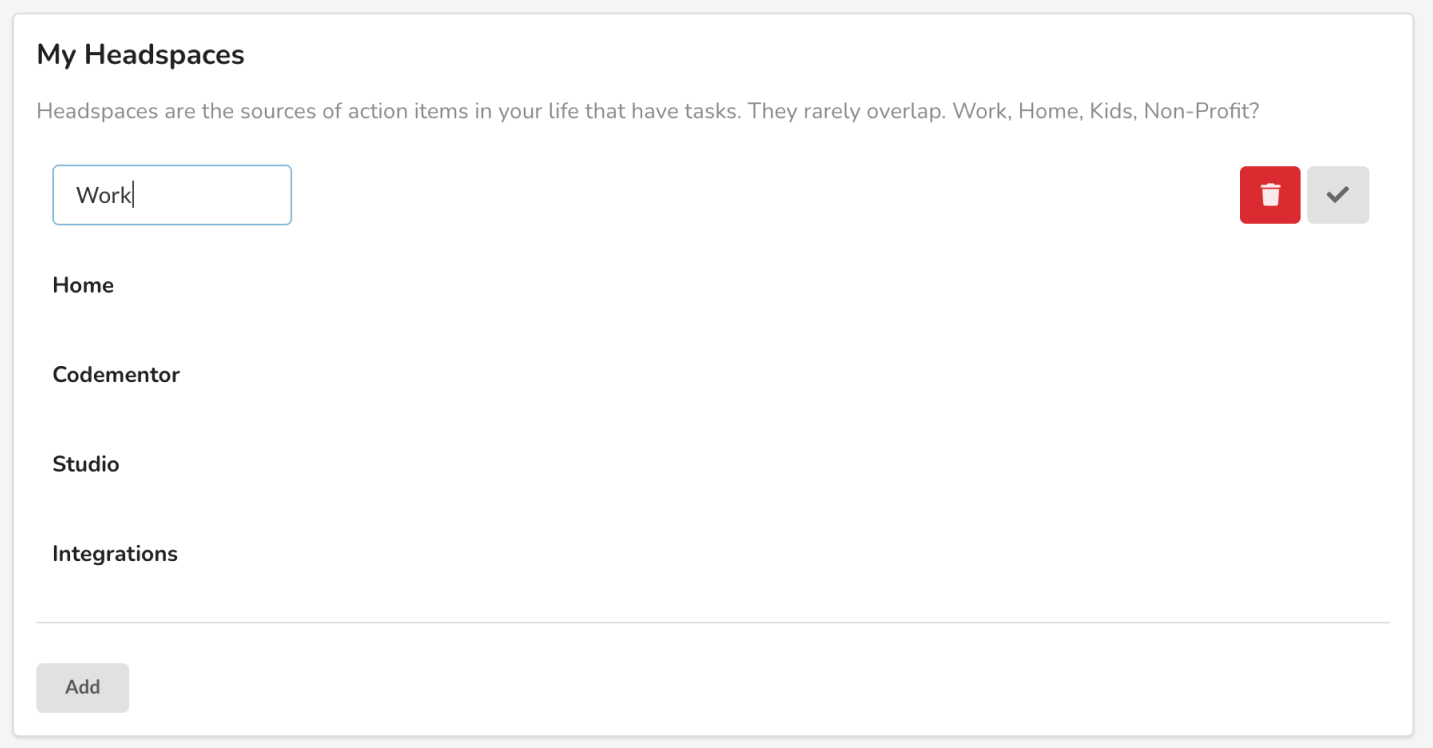 Tasks added in Amna will ask for a headspace. You can toggle them when creating tasks with the up-down arrow keys.
Collections
Collections are a way to break down your headspace into smaller pieces. This might be where you represent your classes at school, or projects inside of work.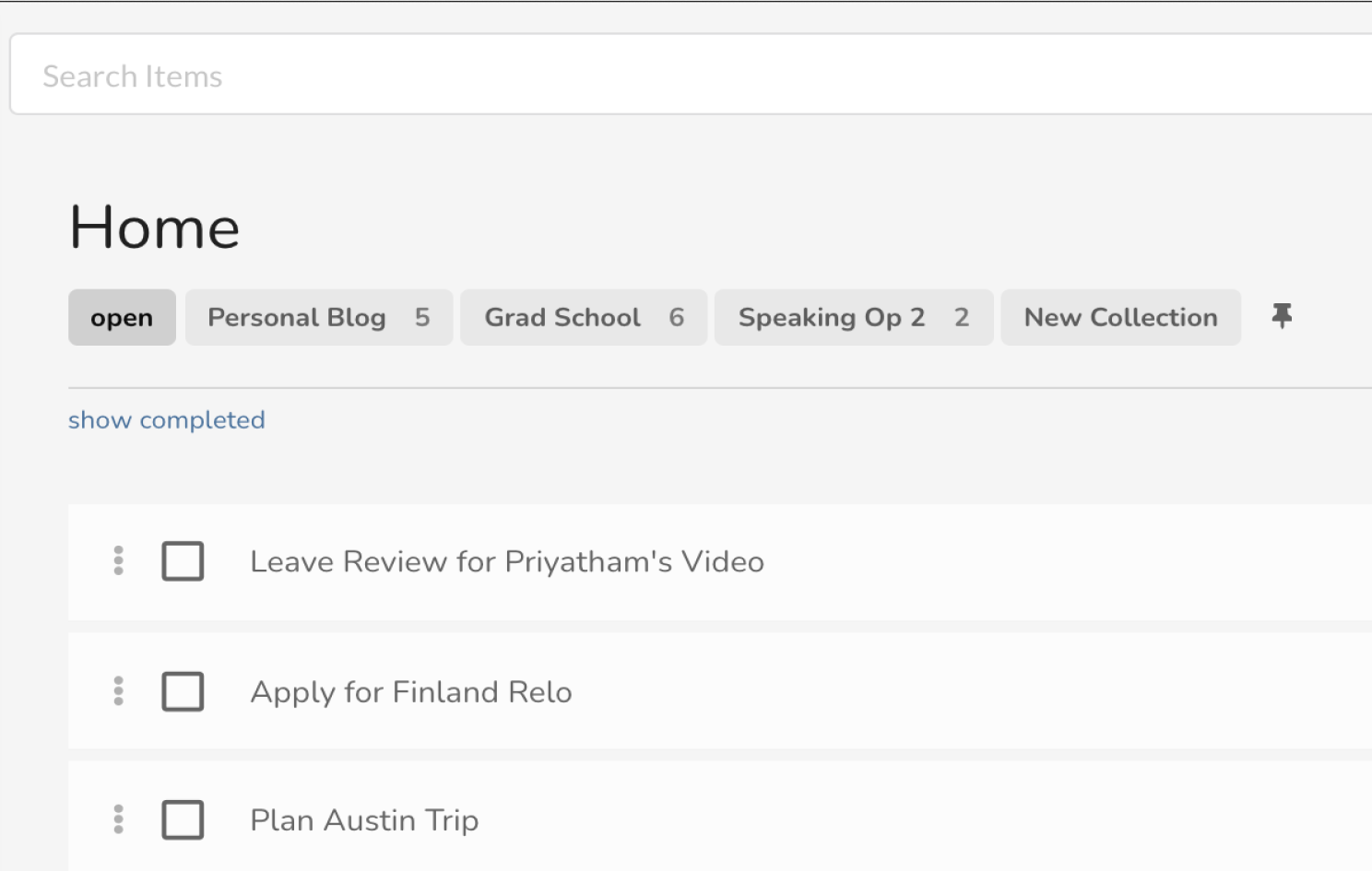 Collections can be used as a spot to stage ideas or projects that you have.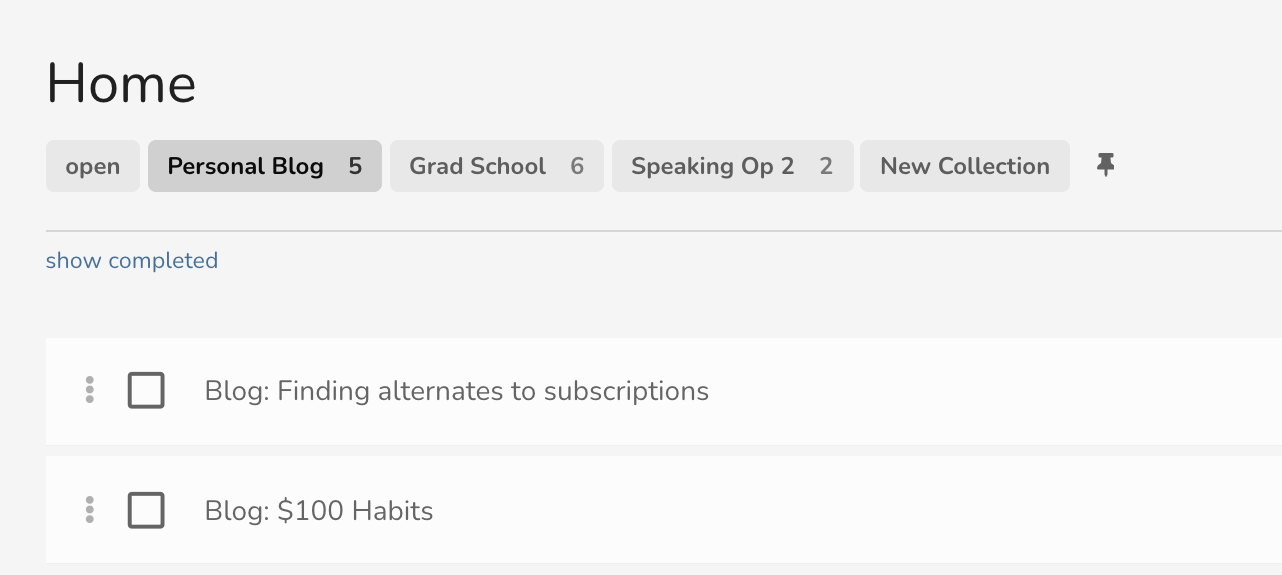 By default, all tasks live in a collection called open.
Calendar
Headspaces and collections can easily get out of hand as we add lots of items.
Amna has a Calendar view to line up your tasks across multiple headspaces in one-view.
Right clicking on a task, and clicking Add to Calendar, will set a due date on it.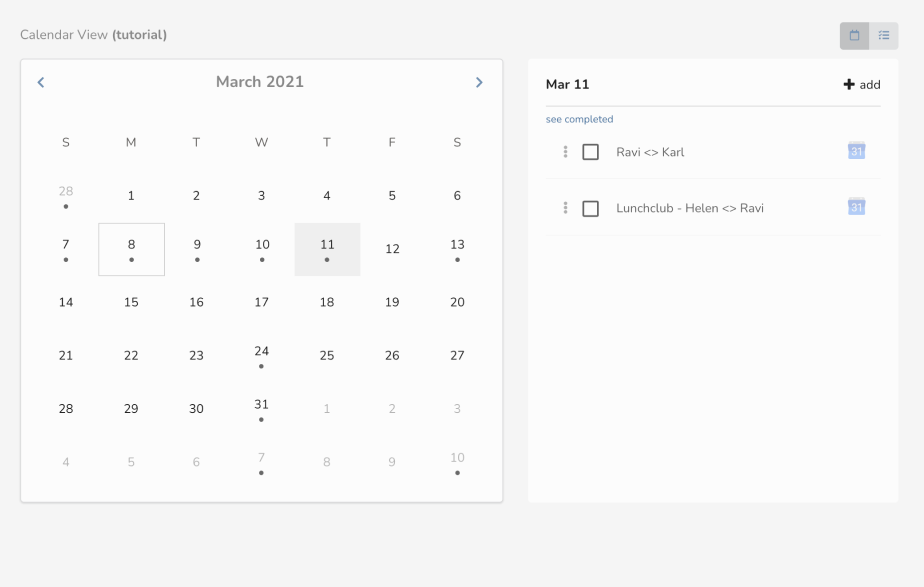 Amna can simplify your massive list of ideas, tasks and priorites into actionable pieces that you can use to do purposeful work.